Blended Portfolio component
Multi-Asset Strategy
The New Generation Portfolio
Intro
Weighted Positions Based on Momentum and Volatility.
The New Generations portfolio is designed with a focus on a selection of what we consider to be the top ten stocks in the Nasdaq 100 and the S&P 500. In addition, we've added additional equity indexes and a layer of protection using a safe shelter mechanism consisting of multi-asset classes, which include fixed income, commodities and precious metal positions that are not correlated to the equity markets.
The portfolio consists of:
10 Stocks in the top 20 stocks in the NDX 100 by market weight
10 Stocks in the top 20 stocks in the S&P 500 by market weight
 24 Multi-Asset ETF's, fixed income, commodities
The New Generation Strategy is a component of the Blended Portfolio and is not available as a stand-alone portfolio strategy. 
strategy
New Generation Multi-Asset Strategy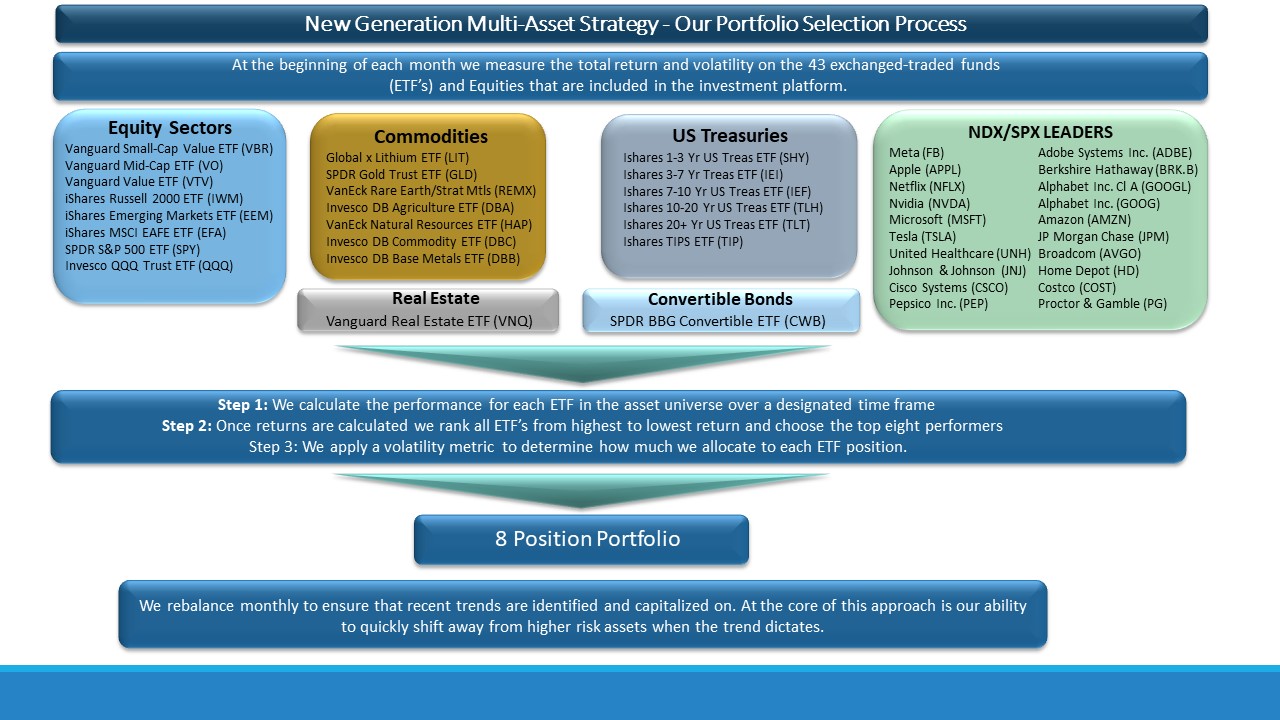 White Rock Capital Management
8880 Cal Center Drive
Suite. 195
Sacramento, CA 95826
____
Office 916-706-1234
Fax: 888-363-2937